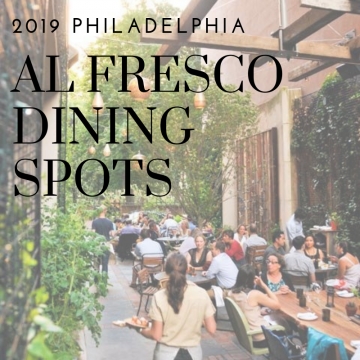 Warm weather that is made for eating and drinking outdoors has finally descended upon Philadelphia! Take in the city skyline and river views from rooftop bars, have a cocktail and people watch while sidewalk seated, or eat a delicious brunch or dinner while tucked away in some of Philly's private urban escapes. From hidden gardens to sprawling decks, restaurants all over Philadelphia offer an al fresco tour of flavors.
POSITANO COAST
212 Walnut Street, Upper Floor
A Team Damis favorite for happy hour or a quick...