Society Hill Towers
---
Society Hill Towers
Why these historical structures still enhance modern living.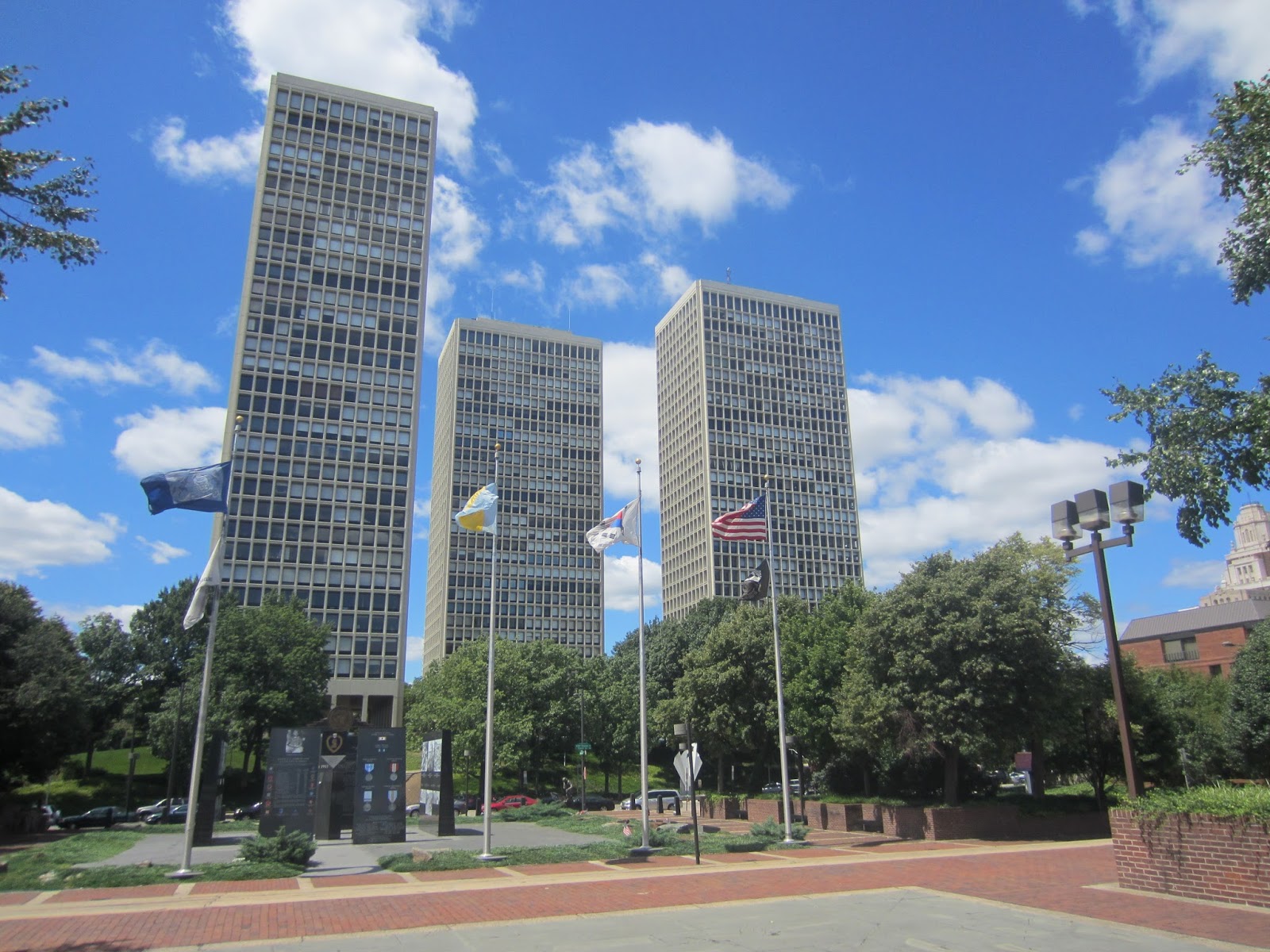 History
Within the Center City district of Philadelphia, Society Hill stands today as a model of what can come from urban renewal. Having been the target of redevelopment by the Philadelphia City Planning Commission in the 1950's, Society Hill has bloomed into a desirable neighborhood replacing the Dock Street Market. Containing the largest concentration of original 18th and 19th century architecture in the United States; Society Hill brims with travelers hoping to be reminded of a more simplistic way of life.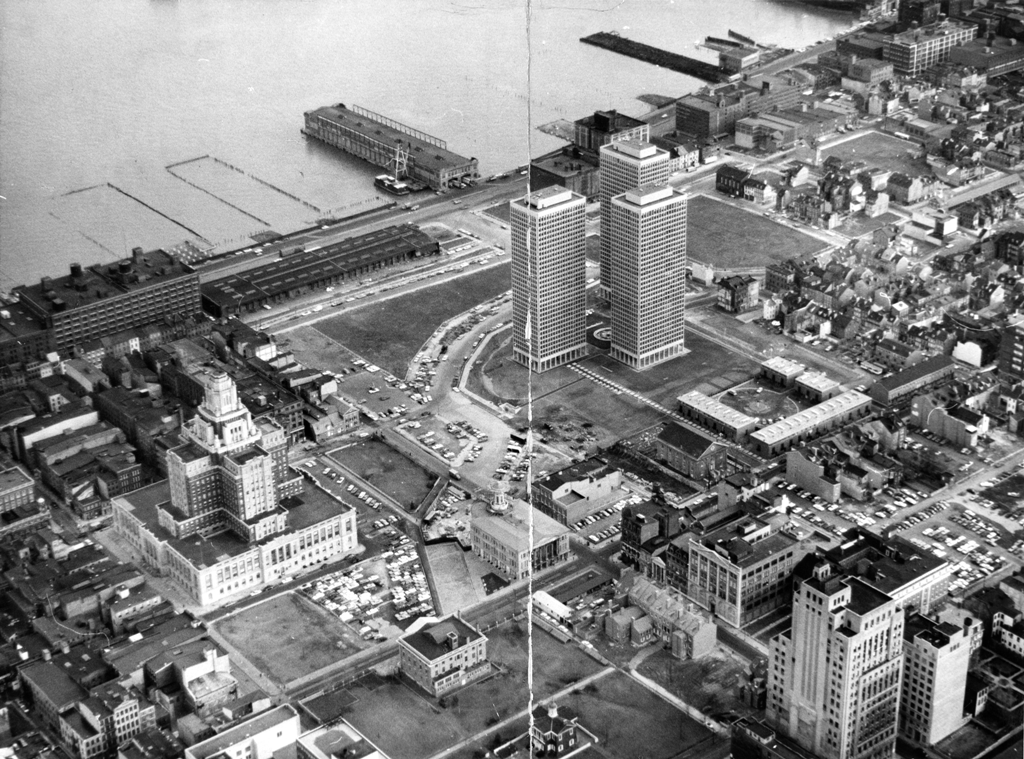 Construction began on the Society Hill Towers in 1957 as a part of the City Planning Commission's initiatives to redevelop the Society Hill area. Designed by Architect I.M. Pei, the three-building complex was completed in 1964 with the original purpose of rental apartments, but were later converted into condominiums in 1979. Society Hill Towers high-rise condominiums continue to enhance the antiquity of the neighborhood, and were added to the Philadelphia Register of Historic Places in March of 1999.
Location and View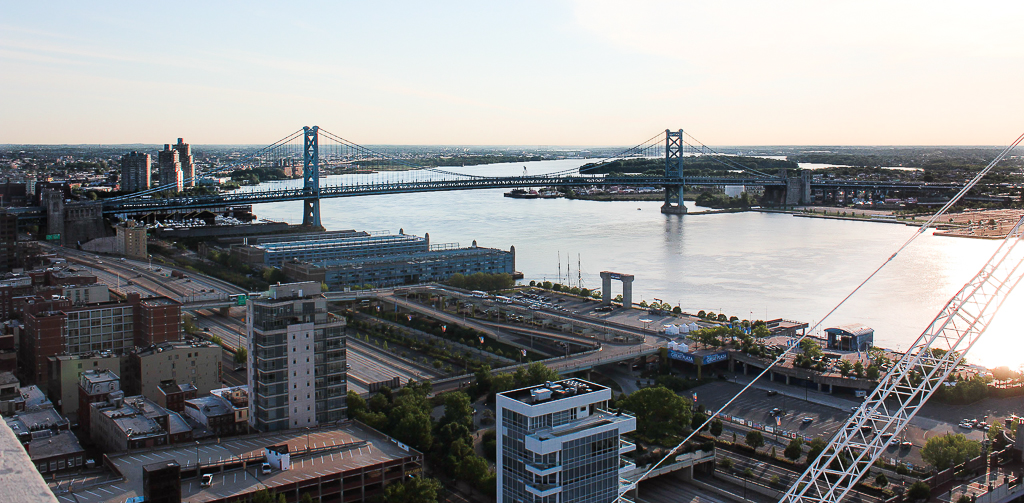 Society Hill Towers are located at 285 St James Pl, Philadelphia, PA 19106 and consist of three 31-story skyscrapers. The buildings sit on 5-acres of land, situated on South Second Street between Walnut and Spruce Streets. With floor-to-ceiling windows in every unit, the tower complex stands overlooking Washington Square Park, Penn's Landing and the Delaware River.
Along with premium waterfront location, the Society Hill Towers offers close walking proximity to public transportation, restaurants and shopping following the cobblestone streets of Historic Philadelphia. Local attractions within the immediate surrounding area include: the National Constitution Center, National Museum of American Jewish History, Liberty Bell, and Independence Hall.
Walk Score = 97 , Transit Score = 95, Bike Score = 98
Features
The three towers feature a total of 624 units throughout 31 floors; all accessible by 9 elevators. The towers were designed as "Brutalist" style, constructed of poured-in-place concrete. Every unit contains stunning floor-to-ceiling windows, to enhance the experience of viewing the surrounding historic neighborhood. The development grounds remain well maintained and monitored, featuring 24-hour doorman service in every tower.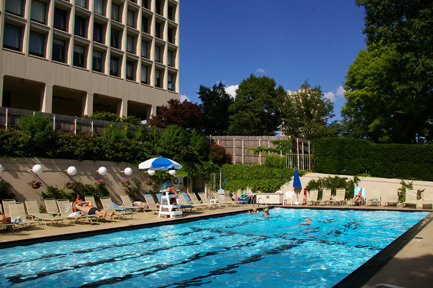 The Society Hill Towers have proven that amenities must not be compromised in the living experience. The development features:
2 story parking garage

Fitness center

On-site storage

Bike storage

Pet-friendly spaces

Philly Car Shares

In-ground swimming pool

1500 square-feet of on-site shopping

Picnic spaces with Barbeque Area

Community rooms for events

Basic cable

12 washers and 14 dryers per tower
Buying and Rental Opportunities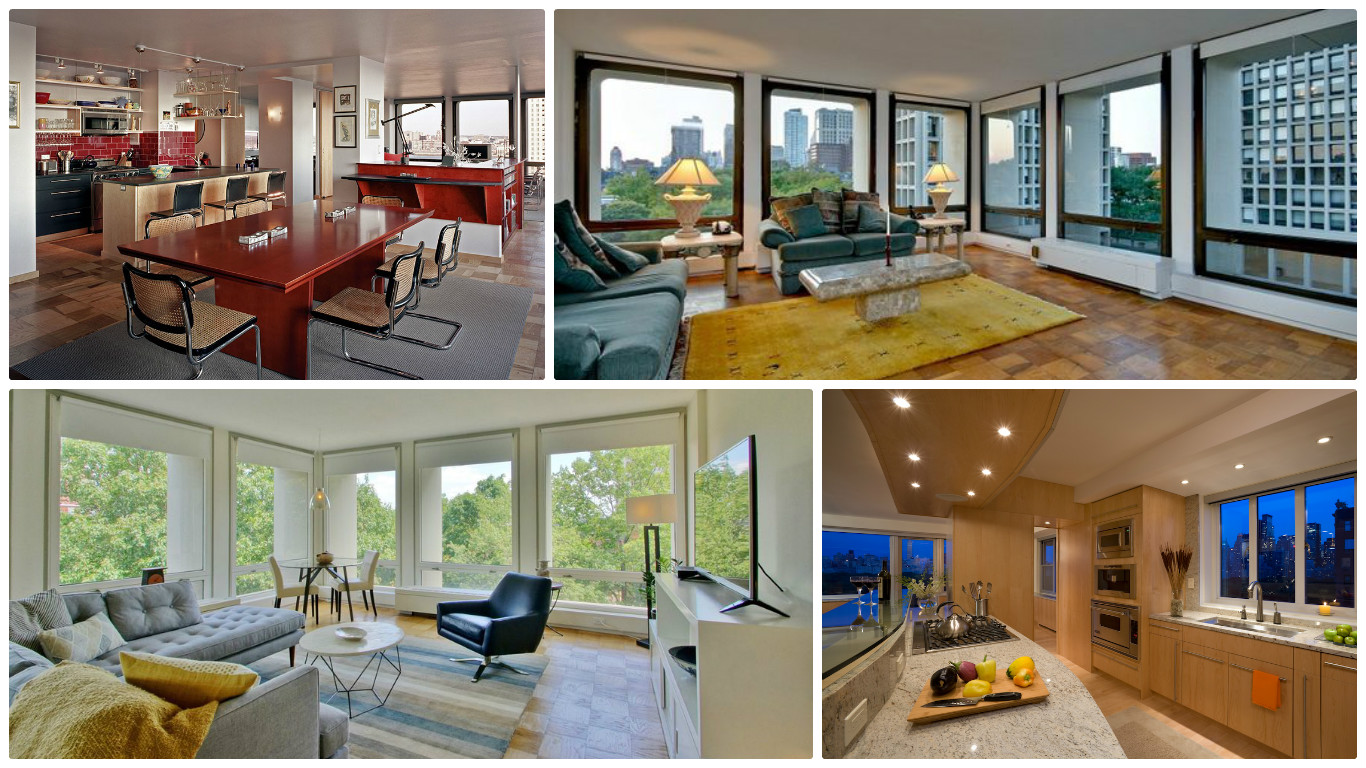 Society Hill Towers feature unit size ranges between 504 sq. ft., to 2037 sq. ft., in 8 varying configurations, from studios to three bedrooms. The complex currently provides rental and purchase opportunities, ranging from $1,695/mo. to $2,400/mo., and $270k to $555k, respectively. Utilities and cable are typically built into the agreement price, and most units feature in-unit washer and dryer. For a great deal, an unparalleled view of the city from any floor, and exposure to the center city and historic areas of Philadelphia truly set this complex apart. To learn more about available rental or buying opportunities, contact Team Damis!
Why We Like It Here…
"I currently live at Society Hill Towers, and all of the views are fantastic. The floor to ceiling windows are designed perfectly to provide light and air, but also privacy. I love living in this area, situated so I can enjoy both the bustle of Old City restaurants, theatres and nightlife, as well as the serenity and historic charm of Society Hill.
It is a very social and friendly place to live. Numerous dinner clubs, book clubs, yoga classes, and movie groups occur regularly. When I meet people in town they say, 'You live in the Towers? What building? What floor? Do you know so-and-so?'" - Marie Scarpulla
"My first visit to the Society Hill Towers was for a dinner party at the home of a renowned Philadelphia architect. He owned a corner unit that was combined with the unit next door. The views from the floor to ceiling windows were spectacular and better than any artwork you could hang on the walls.
Since then, I have had an opportunity to have a picnic with my team co-workers at the swimming pool. The pool setting is situated so that you could barely tell you are in the city. Society Hill Towers is on my short list of places I want to live when I retire." - Greg Damis
Come see what the buzz is about. Contact Team Damis today and request a tour.