Top 5 Fireplaces in Philly Presented by Team Damis!
---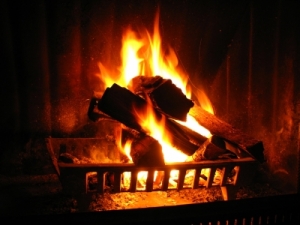 Our team at Berkshire Hathaway Fox & Roach Realtors is well versed in finding not only great homes in the neighborhood, but also finding your tucked away secrets too. This week's feature: The Top 5 Fireplaces in the City. Take some time this cold winter to check out these great locations!
Plough & the Stars 123 Chestnut Street, (215) 733-0300 With an impressive draft and bottle selection, true pub fare with ample seating and charismatic bar staff this is a Marie Scarpulla and a Team Damis favorite on a chilly winter night!
Race Street Cafe 208 Race Street, (215) 627-6181 The late night happy hour, interesting menu, great beer selection and interesting cocktails in a fantastic and cozy setting are Matt Rubin's reason for choosing this fun spot.
Growler's 736 South 8th Street, (267) 519-3242 Fireplace, game room and a serious selection of spirits make this neighborhood pub a top favorite for Greg Damis!
Devil's Den 1148 S 11th Street, (215)339-0855 Craft beer aficionado? Amatuer foodie? Seeking an impressive fireplace for ambiance? Devil's Den has all these and a great neighborhood vibe, making it a must visit.
The Continental 1801 Chestnut Street, (215) 567-1800 Secluded with excellent views of the city. Fabulous spot for happy hour where you will probably bump into Eli Qarkaxhia!