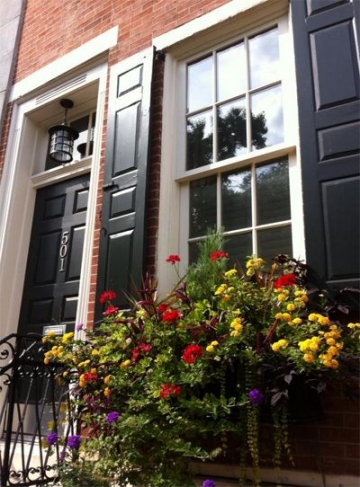 It's officially Spring, and the perfect time to enhance your home's curb appeal! How your home looks from the outside can have significant influence on potential buyers' perception of its value.
Philadelphians understand the challenges and limitations of landscape design, but that doesn't mean high population density should keep you from adding lush plant life to your personal space. All you need is access to sunlight and plenty of water to transform your property into an urban garden.
Looking to get your hands dirty? Below are Team Damis' Top 5 Ways to Urban Garden this Spring:
Container Gardening
Stoops, balconies, decks, porches and rooftops...